AUTO COOLING SOLUTIONS
The leading manufacturer of flexible aftermarket air conditioning lines and Rear AC block off kits.
Get Your Cool Back!
AC Line Sets, Complete Rear AC Kits, AC Tools & More
What is your Mechanic using?

Tell your mechanic about our AC parts. We offer a lifetime warranty on our AC line sets and AC block off kits!

THE LEADER IN AC LINE REPAIR

We have been helping people get their cool back for 70 years! leading the way in alternate solutions to fixing your auto air conditioning! We developed and began manufacturing AC block off kits, AC repair lines, and AC replacement lines to give you an affordable way to fix your leaking AC issues without having to spend 1000's on your repair!

Buy Auto AC Parts From The Manufacturer

We specialize in solving problems and correcting manufacturer design flaws. We warehouse and distribute quality original equipment, OEM, new, rebuilt, replacement auto parts and aftermarket discount car parts for cars, rv, marine, truck & industrial vehicles.Going strong since 1950, we are proud to be a growing third generation American company, manufacturing and supporting American products and employing American workers.

Repair Shops

We have a wholesale program for repair shops, collision shops and "like" businesses. Fill out the registration form, get verified and you're in. If you own or manage a repair shop, sign up here.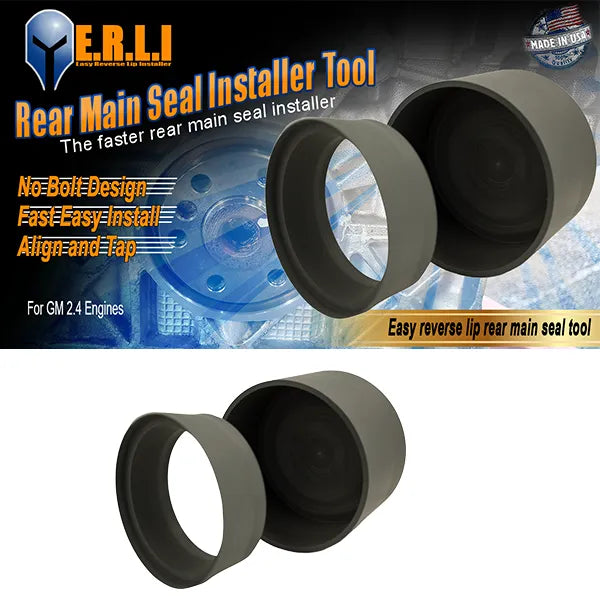 E.R.L.I
We call it the Easy Reverse Lip Installer. We found a serious need for this installer. First, when we needed one, the available install tool from GM was on national back order. We needed to do something quick. Finding that when the OEM version becomes available they would be around $300, we set out to find a better solution. Here it is! Super easy to use non-bolt on design, made from durable materials to last for years. All for much less than the OEM version.
Get One Now
When It Needs To Work and Work Right!
We don't make "sleek, elegant and pretty."
We make what works, how it was meant to work!
We make products that give peace of mind.